GRACE PRIME STEAKHOUSE
Indulge in the ultimate dining experience at Grace Prime Steakhouse, an extraordinary dining experience in a charming little town.
A Culinary Experience
At Grace Prime Steakhouse, we are more than just a steakhouse. Our expertly-crafted cocktails and exceptional service are just the beginning of what sets us apart. Our knowledgeable staff is always available to guide you through our extensive wine list and menu, ensuring that every dish and drink is perfectly suited to your tastes.
Our commitment to excellence extends to our selection of meats. Our 45+ day aged steaks are expertly chosen and cut by our award-winning chef, Daniel Barron. Each cut is carefully prepared to maximize flavor and tenderness, resulting in a truly unforgettable dining experience.
Dinner Hours:
Mon: Closed
Tues – Thurs: 5:00pm – 9:00pm
Fri – Sat: 5:00pm – 10:00pm
Sun: 4:00pm – 9:00pm
Bar (Drinks Only) Hours
Tues – Fri: 3:30pm – 5:00pm
Make Your Reservations
~~~~~~~~~~
Don't miss out on the ultimate dining experience at Grace Prime Steakhouse. Book your table today and experience the perfect combination of exceptional cuisine, gracious hospitality, and charming surroundings.
VIP Transportation
Our VIP transportation is just $40 per person (minimum 4 guests) and has a 20-mile radius of Downtown Blue Ridge. This service allows our guests to safely be dropped off and picked up at both Grace Prime Steakhouse and The Black Sheep Restaurant.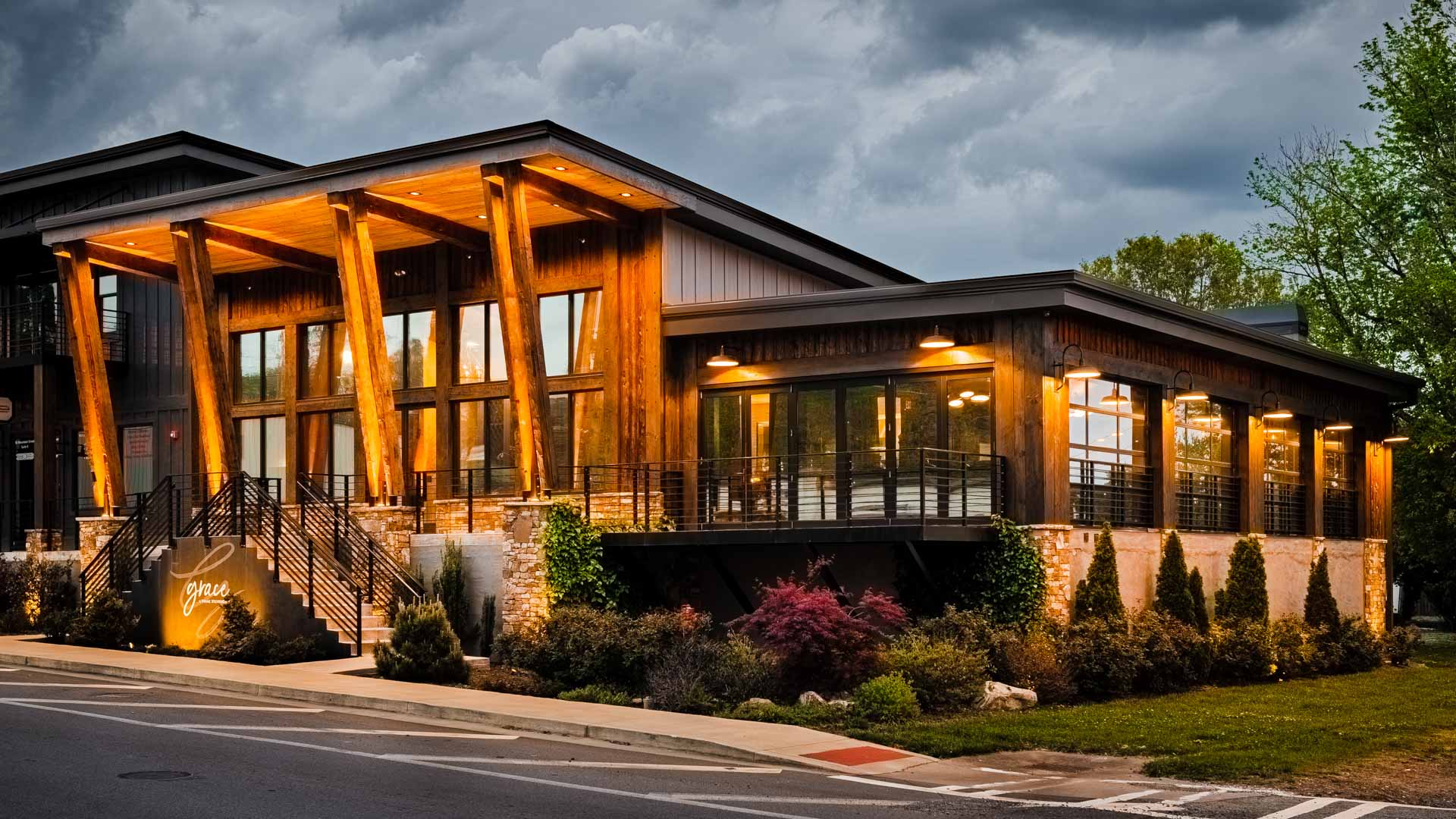 Grace Prime Time
Come and share a delightful food and drink experience with us!  For a limited time, enjoy a complimentary tapas item with every bar drink purchase.
Daily items are selected by the chef and served with each bar drink, available Tuesday through Friday from 3:30 pm – 5 pm.
We look forward to serving you soon!