Grace Mission
Grace, the steak concept developed by Brandon Lofton, is not just a restaurant, but a tribute to his grandmother, Grace. The name is a dedication to her life as well as a dedication to our customers.
At Grace, our goal is to provide a refined dining experience that is approachable and welcoming. We aim to graciously deliver exceptional quality in both our products and services, without any hint of pretentiousness. Our team strives to exhibit grace in every aspect of our interactions with guests, from our movements to our demeanor. We understand that even in high-pressure situations, it is important to exhibit grace under fire and execute outstanding service and hospitality.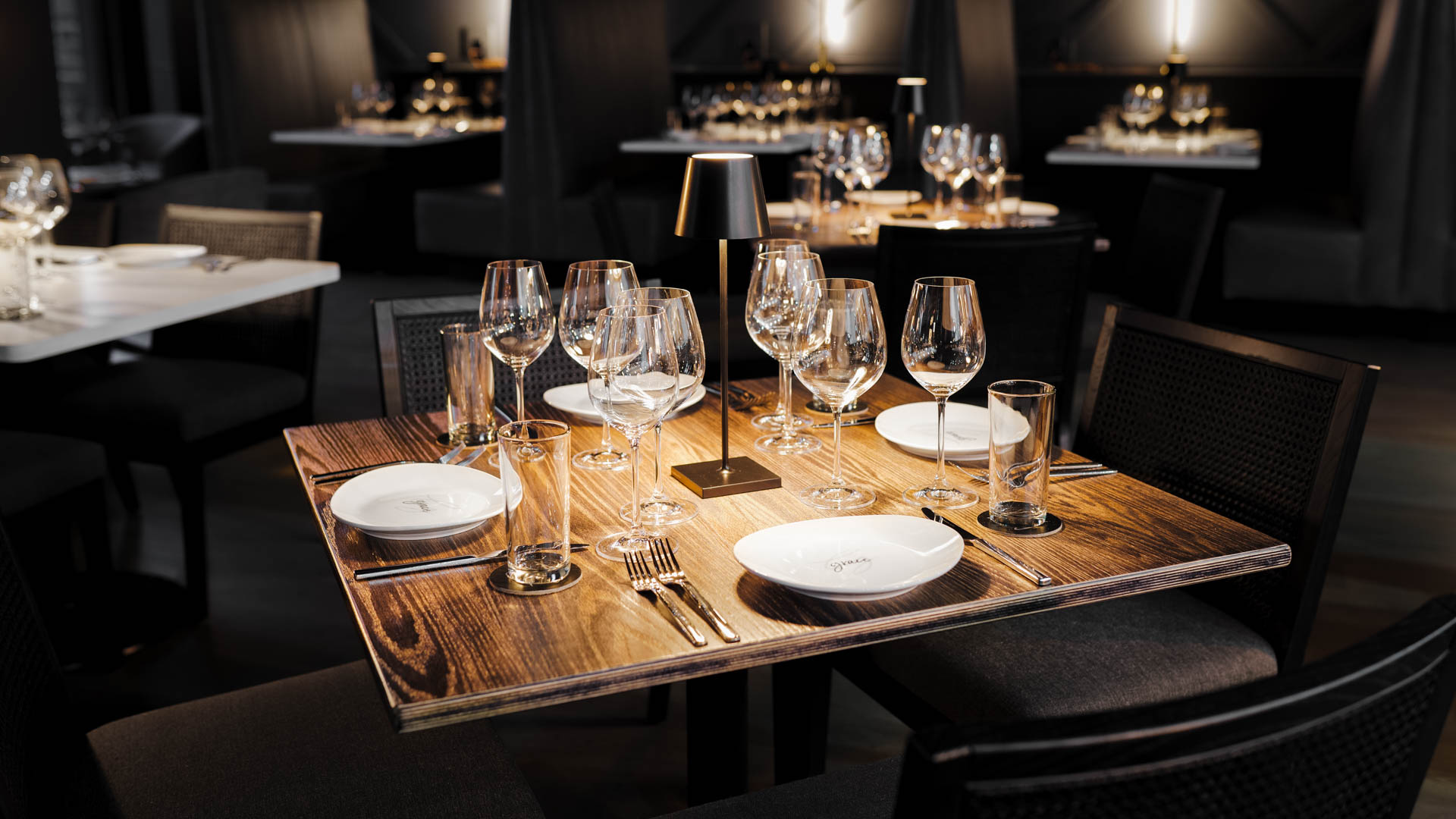 55 Mountain Street
Our revitalized location, formerly Brown's Feed & Seed, has been transformed into a stunning modern-rustic and industrial showpiece situated at the edge of downtown Blue Ridge, offering a breathtaking 180-degree view of the city. Savor a perfectly crafted cocktail at our communal bar, while watching the historic train roll by.
Our decor has been meticulously crafted with every detail intentionally designed, ensuring that no inch is overlooked. With the expertise of renowned restaurant designer, Marty Mason, we have created the perfect atmosphere for indulging in life's finer things.
Experience an inspiring and delightful atmosphere as you step inside our doors, where modern, industrial, and rustic details seamlessly blend together. Our exceptional food, service, and bar are complemented by the thoughtful design of our space, ensuring that every aspect of your visit is memorable.